PROJECTS MANAGEMENT
Project management system in Imstalcon JSC was introduced in 2003 when an initiative group was formed from among the leading specialists of the Executive Office of the Company, trained in Consulting Construction Center LLC in St. Petersburg on the topic "Project Management in Construction". The implementation of the project management system was carried out in several stages from the study of the existing organizational structures and typical management processes of the Company to the creation of the Project Management Department of Imstalcon JSC.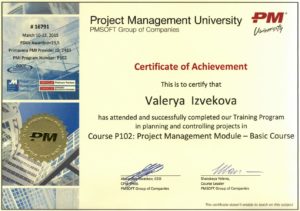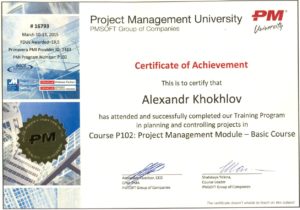 Over the past period of time, a lot of work has been done in the field of project management, including:
Training of the personnel for working with software of the company Primavera Systems, Inc;
Training of project management department employees of Head office;
Training of employees directly engaged in the project management and in-situ tracking of facilities;
В Software programs "Primavera P6 Professional" and "Microsoft Project" are used as basic software by Projects Management Team which have proved themselves to be good in the market of CIS countries due to positive experience of numerous and successful implementation at the enterprises of diverse industries.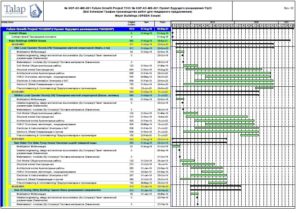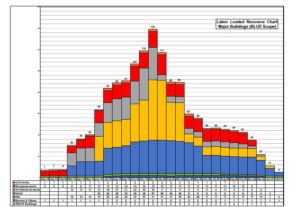 Variants of schedules obtained with the help of program
«Primavera Project Planner»
«Primavera Project Planner»
Company's Projects Management System enables steering and monitoring functions on such categories as: work execution period, cost, quality, labour safety and environmental protection, personnel, services, supplies, technological processes and mechanisms, introduction of changes occurring in the course of works, formation of detailed reporting.
Availability of Projects Management System in the Company makes it possible as early as bidding preparation stage to evaluate the capabilities of the Company production units, to weigh the opportunities of the existing fleet of lifting equipment, presence and qualification of manufacturing personnel against the Client's requirements, and based on a detailed analysis form manufacturing program. At this stage, it is extremely important to analyze preliminary histograms of labor and mechanisms movement for assessing the possibility to fulfill contractual obligations.
Within the framework of controlling functions and operative management of project implementation with the aid of Projects Management System the problems of measurement, forecast and assessment of evolving situation relating to achievement of results are solved based on the analysis of variance between planned and actual performance indicators.
To date all Imstalcon JSC projects are implemented with participation of Projects Management Team, which includes managerial and technical staff.
Among the projects implemented using Projects Management System there are such large-scale projects (including projects for foreign Clients) as:
Reconstruction of Atyrau Oil Refinery, Atyrau;
Pipe racks, tanks and public & amenity facilities in Karabatan village;
Metallurgical combine in Ust-Kamenogorsk under the project "New metallurgy";
Construction of the 4th Liquid Hydrocarbons Stabilization and Sweetening Line at the Karachaganak field;
Offshore pipe racks in Kuryk village;
Tank equipment Lubricants plant in Almaty;
EXPO facilities in Astana;
Construction of railroad complex in Astana;